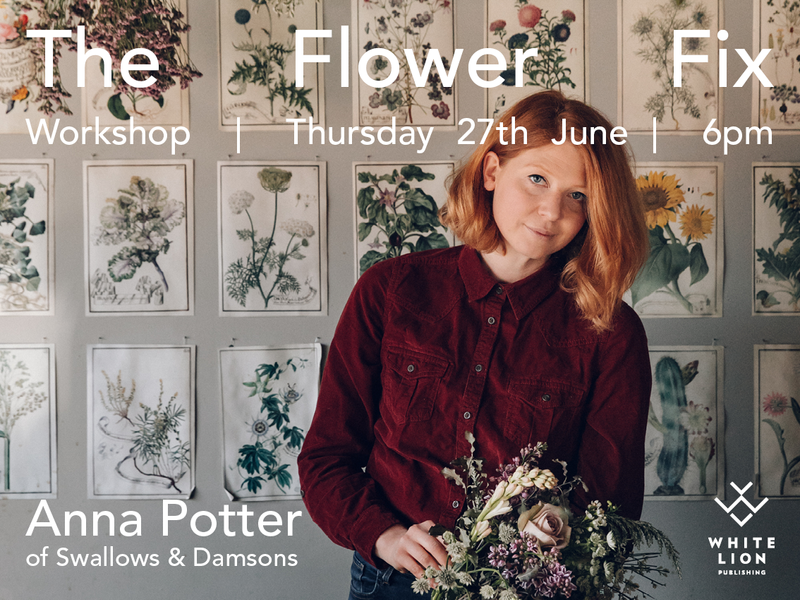 The Flower Fix Workshop
Includes a signed copy of The Flower Fix, by Anna Potter and canapes by Pom Kitcken.
Bring the wild inside with modern arrangements from the new wave of floral art & design
With a few simple stems, found items such as twigs and dried fruits, and any assortment or containers, florist Anna Potter from Swallows and Damsons shows how simple it is to bring a floral boost into your home. Here are tailor made combinations of flowers to set things straight: they might add the finishing touches to a last minute supper, brighten up the end of the weekend, or simply soothe and calm the mind.
£40.00
Follow us on Instagram
To keep up to date with new arrivals in the shop, and info on what's going on.